Mandy Patinkin Photo: Andrew Eccles
"The question is: Who is Gail Papp? (To me). Privately, she is part my family. Publicly, she was Joe Papp's wife. And the head of the Play Development Department at Joseph Papp's New York Shakespeare Festival when I arrived there in the fall of 1975. She was Joe's ballast, artistically and temperamentally. And in turn the anchor and ballast for so many of us who began our careers at the Public Theater.​
"I always thought of Joe and Gail as a wonderful team, inseparable, one public, the other private, but together they made one complete human entity. She knew Joe better than anyone, period. And when Joe passed on, she knew how to take care of the rest of us who were left behind to live life in celebration of his memory.
Mandy Patinkin Photo: Andrew Eccles
"Gail knew how deeply Joe and I connected first through the theater but permanently through our Jewishness. She left me his tallit, his pop-up top hat that he used in his solo concert performances and the sign on his desk that says 'DYBBUK STOPS HERE.'
"I hang on Gail's every word not just because of all that I've shared, but because of her astounding insight and her fierce intelligence. She is truly a friend to me, my wife, Kathryn Grody, and my children in every imaginable sense of the word. Our family's lives would be diminished without her."​
—Mandy Patinkin, singer and stage, screen, and television actor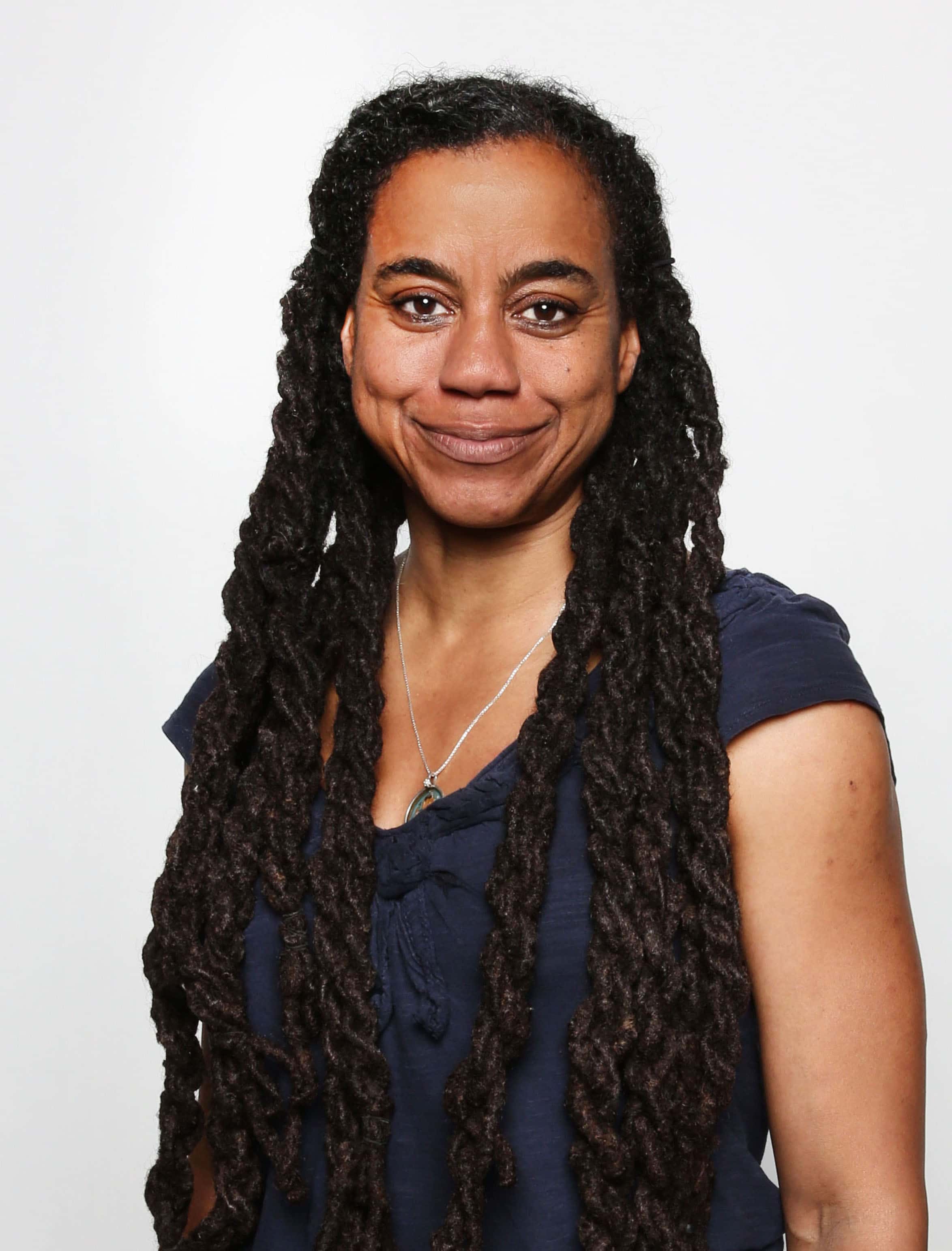 Suzan-Lori Parks Photo: Tammy Shell
"Gail Papp is the First Woman of The Public Theater to my mind, and Ntozake Shange, Adrienne Kennedy, Jo Bonney are similarly instrumental. I'm just following in the footsteps!"
—Suzan-Lori Parks, Pulitzer Prize-winning playwright
"Gail Papp founded the Literary Department and the New Work Department of The Public. She was the first dramaturg that we had here, and she's still on the board serving actively. She's been the spirit of this organization since 1965."
—Oskar Eustis, Artistic Director, The Public Theater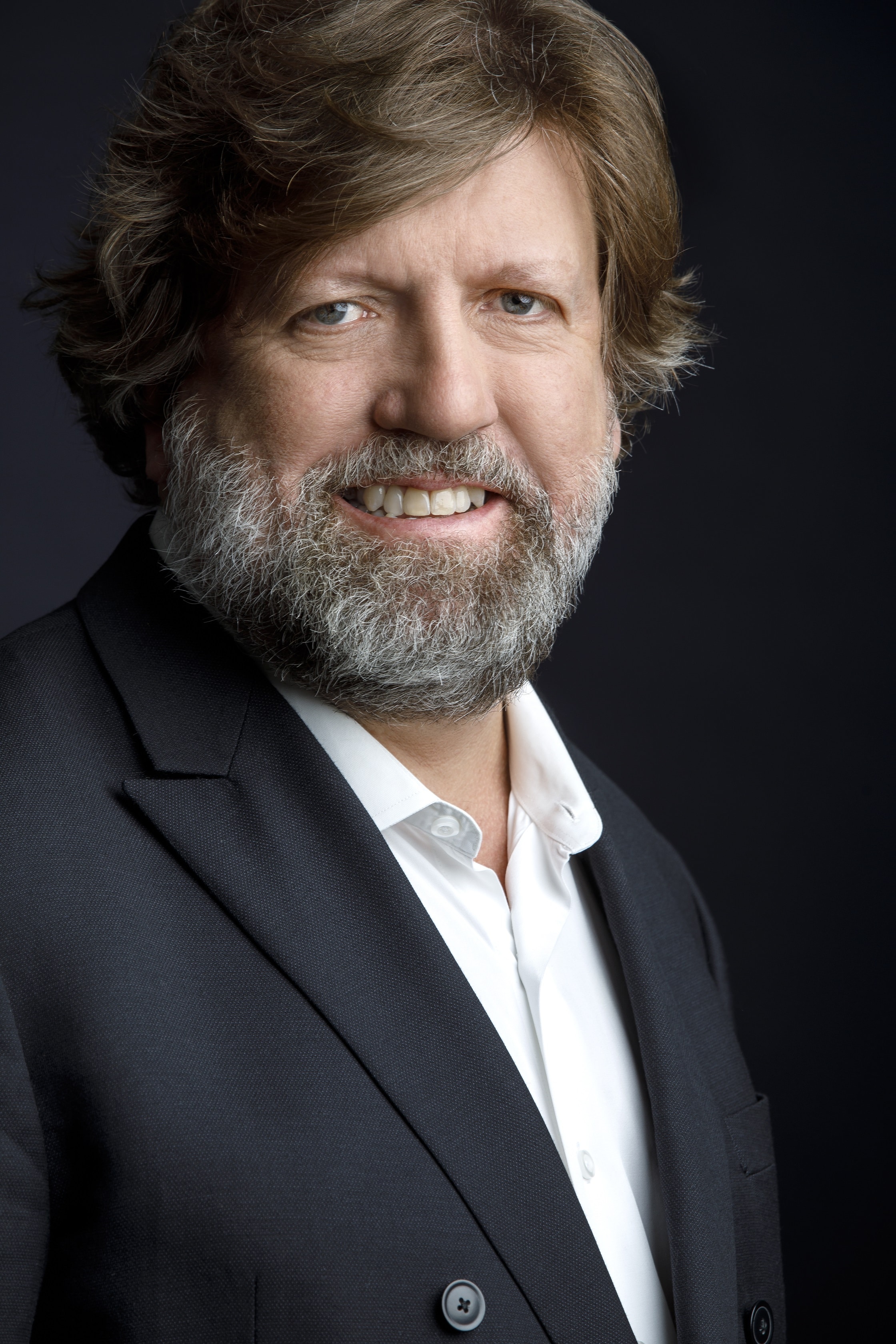 Oskar Eustis Photo: Joan Marcus
Kathryn Grody Photo: Larry Ford
"I love having the opportunity to publicly sing Gail Papp's various and many praises since it is the one thing Gail is famously not very good at.
"For anyone that was lucky enough to work at the Public Theater at its very beginnings in the sixties and through the next 20 years through the eighties, they immediately discovered that the essential person to get to know, was not necessarily Joe Papp, but his personal and creative muse, right hand and left sounding board, and advisor in all things political and theatrical, Gail Merrifield Papp.
"Gail was the head of play development throughout the years when playwrights like David Rabe, Thomas Babe, Elizabeth Swados, Larry Kramer and Ntozake Shange, among many others, were finding their theatrical homes through Gail . . . and playwrights felt unusually safe with her and came to depend and trust her incisive responses to their work.
She could be a fierce defender of radical works, always had her pulse on what was new and therefore sometimes misunderstood or frightening and ahead of its time, but she remained an unflappable and encouraging and firmly loyal force. If you lost faith in your own work, Gail would not. She would cheer you on, whether the process took months or sometimes years, you could count on Gail to be by your side with an unusually lucid intelligence and patient humor that managed to help you keep your hand moving on the page.
In March of 1996, she described her own writing process as "slooowwww, labooorrriouss, wraaaacked, torrrr-tured, with a photo-finish dash born on wildly flapping wings of a grievously late-blooming good idea." Which most pretty much sums up the process for writers in general, but Gail was able to articulate it, which is why it has been passed around and is framed on various writers' rooms.
"So, who is Gail Papp? For me a major mentor who has read every draft of every solo show and who attended endless versions when they were put on stage, no matter how familiar she was with the work. A unique and indispensable being for writers and friends lucky enough to have been in her company, and benefited from her stunningly smart and wise counsel. And for those that haven't been so lucky, I'm thrilled that you will soon be able to meet her on the page in her memoir . . . because she has lived a most unusual creative life, at the center of one of the most beloved and innovative theatrical homes in the world, at the side and in the heart of Joe Papp, who had the vision to create that home and with Gail at his side brought it to vibrant and unique life. It wouldn't have been the same without her and that is a truth she would quibble with, but as you will see in reading Public/Private, is absolutely true. . . ."​
—Kathryn Grody, actress and playwright of A Mom's Life​
From Free for All: Joe Papp, The Public, and the Greatest Theater Story Ever Told
by Kenneth Turan and Joseph Papp:
"Working with that woman was for me one of the most moving, creative, fertile, challenging, positive experiences of my entire life. . . . I don't know that I will ever be able to really put it in any kind of words, but we had something really special.
"A good editor doesn't tell you what to do; he or she has the ability to bring out of you, pull out of you, your very best. And Gail never, ever told me what to do, but somehow in our interactions in our meetings, she made me so aware of yet further possibilities in the script that I couldn't wait to get home to dramatize them. At the end of a meeting, she would say goodbye to me, not expecting to see me for a month, and I would literally be back there in a week or ten days with the new stuff. She had known all along that she wanted to do the play; it was just a question of how hard I was willing to work. It was an awesome experience."​
—Larry Kramer, playwright, The Normal Heart. Tony Award Best Revival 2011.
Rupert Holmes Photo: Susan Woog Wagner
"I had never written for musical theater before, but sometimes when you're blundering into a new area, in your own naive way you see the forest better than the trees. . . . Gail was my initial conspirator on this thing. I was writing it with the notion of 'I'd better get these pages done and read them to Gail.' I felt such a sympathetic ear from her, she got so caught up in all levels of the fun that could be had, that it never really dawned on me to question what the world at large would think. I was writing this thing so that I would have something to read for Gail."​
—Rupert Holmes, composer, lyricist, and adapter of Charles Dickens' The Mystery of Edwin Drood. Tony Award Best Musical 1986.​