"Gail Papp was the anchor and ballast for so many of us who began our careers at the Public Theater."
Photo: Linda Lenzi/BroadwayWorld.com
Producer Joseph Papp at the Delacorte Theater in New York's Central Park
Photo: © Estate of Barbra Walz
Joseph Papp was the legendary producer/director who established non-traditional casting on the American stage, brought us Free Shakespeare in the Park, and founded The Public Theater as a platform for new voices.
The Public's earliest successes, including Hair, A Chorus Line, for colored girls who have considered suicide/when the rainbow is enuf, Sticks and Bones, and The Normal Heart, were followed by George C. Wolfe's acclaimed productions of Top Dog/Underdog, and Bring in 'da Noise, Bring in 'da Funk.
Launching award-winning works like Fun Home, Hamilton, and Sweat, The Public Theater, now under Artistic Director Oskar Eustis, continues to fulfill Joe Papp's manifesto: "The Public is Theater Of, By, and For All People."
Upcoming Gail Papp Events
Monday, September 18, 6:00 pm ET
More than half a century after Joe Papp opened the doors of The Public Theater with
Hair
, Gail Papp returns to Joe's Pub to talk, for the first time, about their extraordinary 26-year partnership and her forthcoming memoir
Public/Private: My Life with Joe Papp at The Public Theater
with her longtime friend director George C. Wolfe.
A Village Trip Festival Event
Tickets: $25.00
Purchase tickets here
Tuesday, September 26, 6:00 pm ET
A Zoom Virtual Event sponsored by the Women's Media Group
Free for WMG members; $15 for non-members
The Women's Media Group invites you to join this special online event with Gail Papp and Rose Styron, two of the most accomplished women in American culture, for a peek into their memoir writing process, the challenge of writing about lives lived in public, and tips for aspiring memoir writers.
Register now at 
https://bit.ly/wmg_papp_styron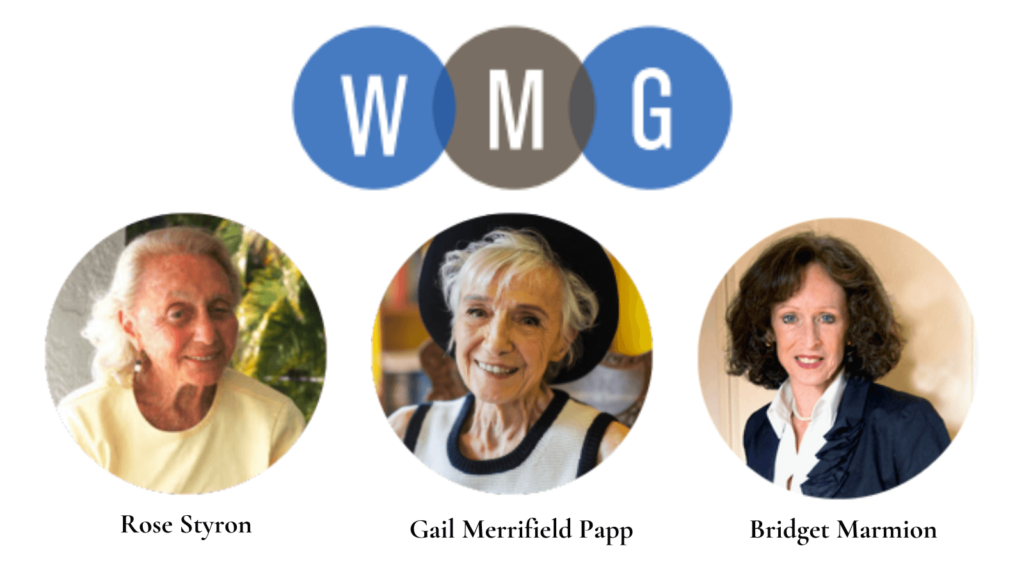 THE JOSEPH PAPP PUBLIC THEATER
"For anyone that was lucky enough to work at the Public Theater at its very beginnings, they immediately discovered that the essential person to get to know was not necessarily Joe Papp, but his personal and creative muse, right hand and left sounding board and advisor in all things political and theatrical, Gail Merrifield Papp. Gail was the head of play development throughout the years when playwrights like David Rabe, Thomas Babe, Elizabeth Swados, Larry Kramer and Ntozake Shange, among many others, were finding their theatrical homes thru Gail . . . and playwrights felt unusually safe with her and came to depend and trust her incisive responses to their work."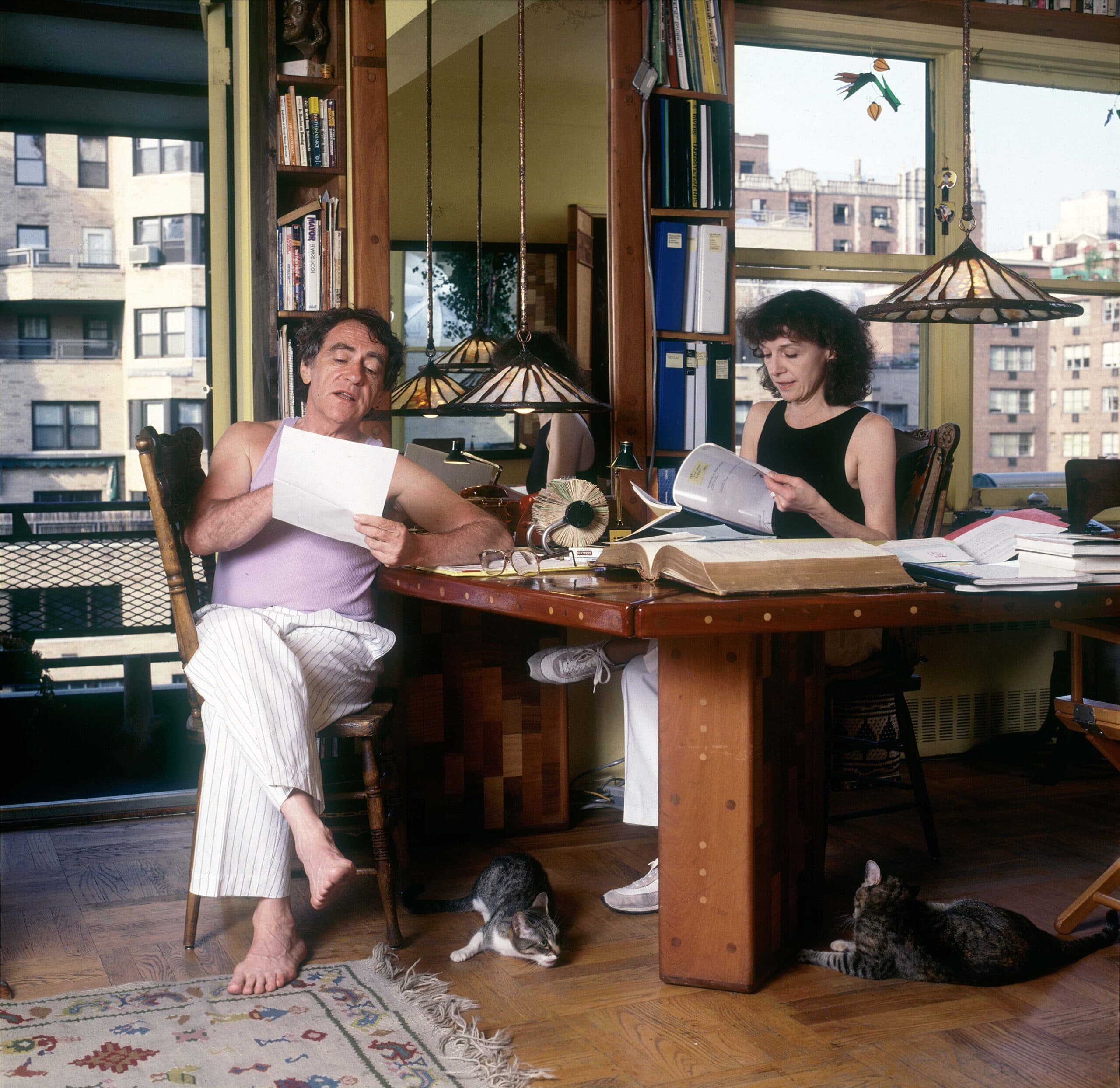 Joe and Gail Papp working at home
Photo: © Estate of Barbra Walz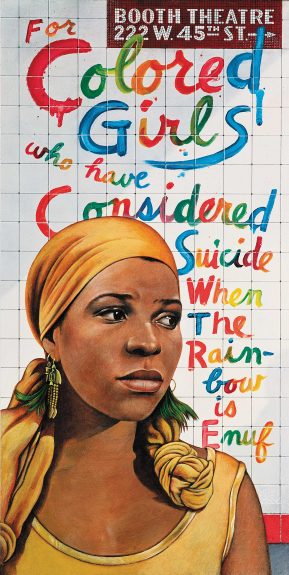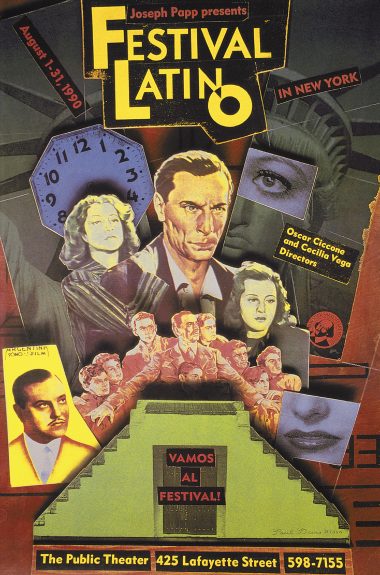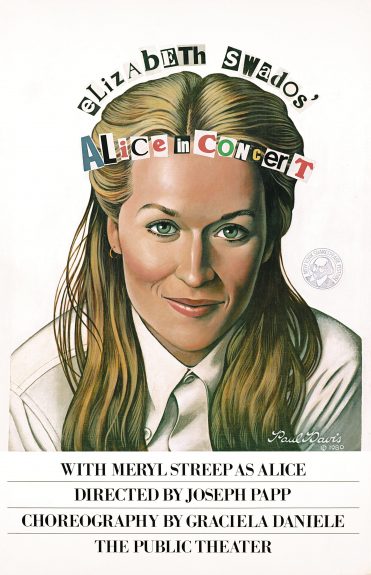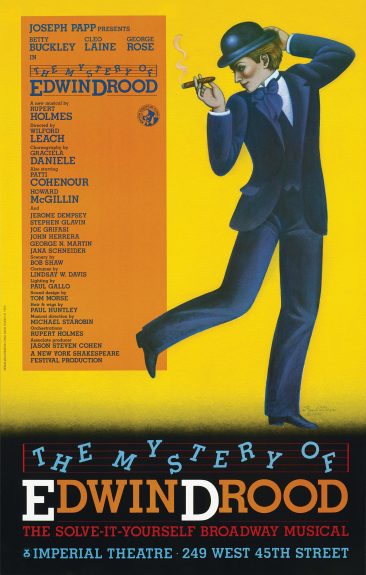 PUBLIC THEATER POSTERS BY PAUL DAVIS
The above posters by Paul Davis represent six plays Gail worked on at the Public Theater and felt especially close to. Paul Davis' distinctive work is included in collections throughout the world and at MoMa in New York. He is in the Hall of Fame of both the Art Directors Club and the Society of Illustrators. In 1987, The Drama Desk created a special award to recognize Davis' iconic posters for Joseph Papp's Public Theater.
As Director of New Plays and Musicals Development at the Public Theater, Gail was responsible for some of its best-remembered productions. Partners in both work and life, Gail and Joe married in 1976.
From her unique perspective and role working daily alongside Joseph Papp and the extraordinary talent in their orbit, Gail Merrifield Papp is now completing a memoir which will offer new insights for theater professionals and fans, and will introduce today's audience to this "pragmatic radical touched with public genius who has special relevance for all of us in the troubled 21st century."
*
More than anyone else, Gail can pull back the curtain on the most dynamic story in New York theater's recent history.
Gail and Joe Papp before a preview at the Delacorte Theater
Photo: George E. Joseph
from the forthcoming memoir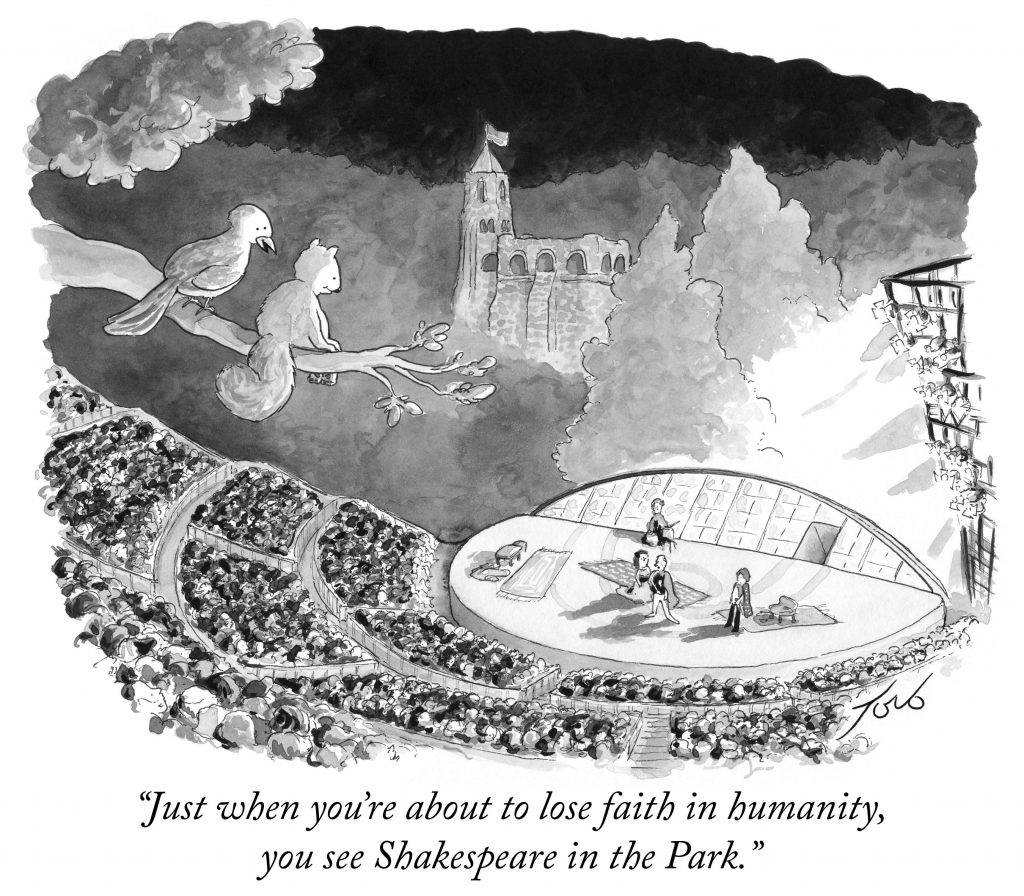 At home Joe and I did all of our reading and writing at the L-shaped table in our dining alcove. There was no separation there between our home life and our work, and little tension between professional activity and a private world that had to be protected from it. It was all of one piece, a seamless existence…
Joe's role in the forefront of theatrical achievement was short circuited much too soon by illness. Although a generation has passed since then, I believe it's an excellent time to become reacquainted with him as a pragmatic radical touched with public genius who has special relevance for all of us in the troubled 21st century.
Gail Merrifield Papp
New York City
January 18, 2019